District Wide Broadcast Message
Superintendent's Message
Superintendent's Message

title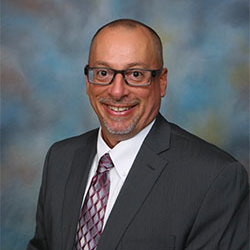 Hard to believe it is August already.
I hope that everyone is enjoying a happy, healthy, relaxing summer.
I'd like to take a moment to recognize and thank all the staff members who are working so diligently during the summer to have our buildings and grounds in tip top shape for when the staff and students return. "Thank you!"
You can find specific information for each building, department (Transportation / Food Service) and / or extra curricular team (group) within their respective Website Page. However, I want to point out the following dates (times)...Read More
As Always - Keeping you informed,
Your Superintendent,
Patrick E. Colucci, Sr.
Superintendent of Buckeye Local School District
Copyright © 2017 Buckeye Local Schools and its licensors. All rights reserved. Website Developed By CatapultCMS™ & EMS™. | Log In